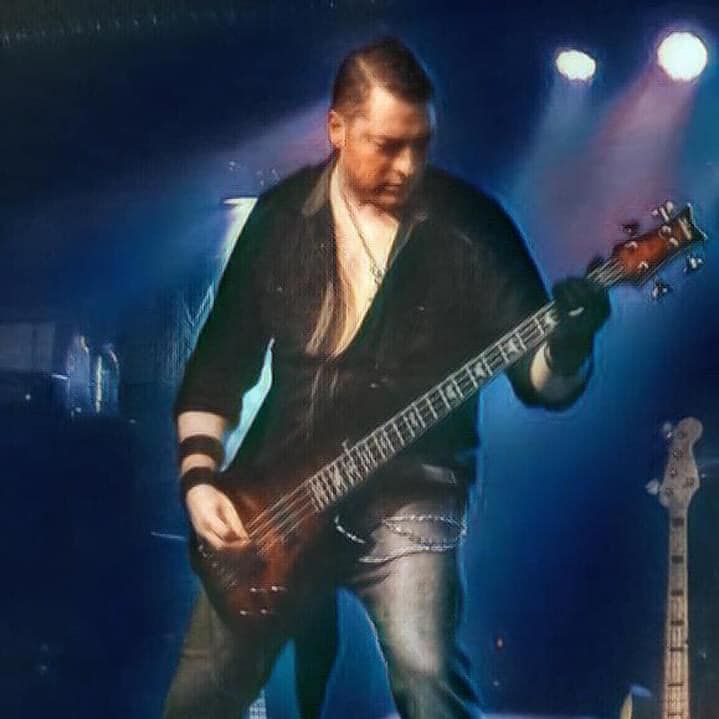 Colden O'Dell
Bass Guitar & Backing Vocals
History and literature advise we beware the ides of March, a day foretold to bring both ominous and nefarious events. Those that know Colden O'Dell say it comes as no surprise that this was the day he chose to enter this world.
Colden had a deep interest in rock/metal at an early age and began following in the footsteps of his older brother and Hammer Down guitarist, Steve O'Dell, in developing a desire to write and perform music. His first inclination was to learn guitar but was encouraged to pick up the bass guitar by Steve whourged, "everyone plays guitar, play bass and you'll always have a band." A short time later he traded in his air guitar for his first bass.
From this point forward Colden began his journey as a self-taught bassist dreaming of big sounds and bright lights. He had no idea fate would come knocking so soon. At the age of 14 hebegan touring regionally with the original heavy metal act KunkussioN. Being allowed inside clubs long enough to load in, melt faces, and load out he learned the importance of leaving it all on the stage. 
During those early years playing in a single guitar system he learned to not only keep the bass line rolling but to keep the rhythm tight; a skill set that he relies on heavily today. Over the last 25 years he has lent his talents to several acts such as Salty'sRevenge, Black Paradox, Gun Damage, UnderCover, Steel Heroes, and now Hammer Down.
Colden brings a unique style to his performances and feels most at home in front of an audience with his brothers in Hammer Down. Whether head down and rockin or eyes forward peering through the crowd he has never been one to be upstaged; the Ides of March have come!
Equipment
Ampeg B2R head
Ampeg 4x10 cabinet
Ampeg 1x18 cabinet
Boss GT-1B bass effects processor
Sure GLDX16-22 wireless
Schecter guitars
Dean guitars